Currency News: Zimbabwe's New Currency
Currency News
Zimbabwe currency news has announced the introduction to a new currency to its economy in order to ease a cash shortage. The currency, which has drawn scorn from critics attacking it as signaling a return to the hated local dollar, abandoned seven years ago as inflation spiraled to 500 billion percent.
The Zimbabwe Central Bank will issue the new units, which are pegged to the US currecny and range from a face value of two to 20 dollars.  Governor John Mangudya, describing them as "bond notes" that add to bond coins already in circulation. Currently in Zimbabwe banks have limited cash withdrawals and shut down some ATMs in Zimbabwe, where residents use a mix of currencies including the greenback, yuan and South African rand.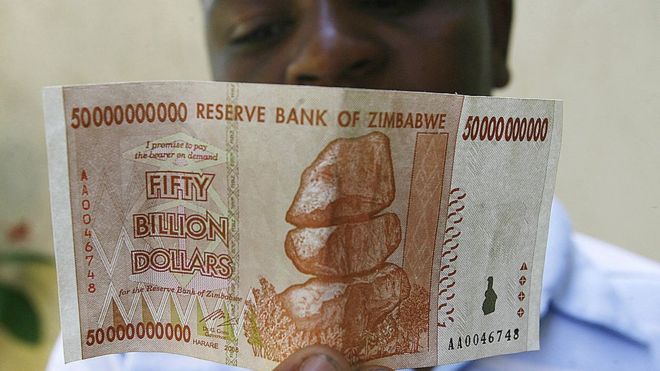 A frustrated shop owner just outside the capital Harrera states that "It's zombie money, made from nothing,". Fredmore Kupirwa, who sells sodas, canned food and corn meal from his shop in Mvurwi, a town north of the capital, Harare. Kupirwa said he needs to pay some cross-border suppliers in dollars. "I must pay them in dollars, but if my customers are paying me in this stupid currency, how can I re-stock?"
The central bank will also convert 40 percent of all bank deposits resulting from exports to rand, and a further 10 percent to euros, Mangudya said. Former Finance Minister Tendai Biti, who now heads the MDC-Renewal opposition party, said Zimbabweans would reject the new currency.
Mangudya denied the new banknotes were a step towards re-introducing the tarnished Zimbabwe dollar, but the plan was still criticised by some experts.
"This is extremely damaging to the interests of everyone and very dangerous to the economy," independent economist John Robertson said in Harare.
"It won't be long before this becomes another inflation story. People will refuse to be paid their wages in bond notes.
"Shops will not accept them as they cannot be used to restock [from abroad]. I am hoping that the government can be talked out of it."
Bond coins were introduced in Zimbabwe in 2014 to tackle the problem of small change.