Currency News: U.S. Presidential Election's Expectations Affecting EM Economies & Venezuela's Bolivar Is Collapsing
Currency News
U.S. Elections Take A Heavy Toll on EM Currencies Around The World 
As the America nears November 8th, or 'Election Day', the polarization and fears in america about the U.S. presidential candidates is affecting countries around the globe. Though when most countries elect leaders it is has little to no impact on other countries equity and/or forex markets, this election season is completely different. The reason is not only as a result of great unfavorability both Trump and Clinton share, but as a result of global expectations surrounding the impact of proposed policies. For example, to solve America's immigration problem, Trump has proposed to build a "giant" wall separating the United States and Mexico, where most immigrants currently come from and have the country pay for it. As a result, the Mexican peso heavily affected, and the currency price movements has been used to track the U.S. elections in the financial arena.
After new FBI revelations over the past week revealed they will further pursue in Hillary Clinton's email scandal, Trump's campaign had a new surge of energy and has caused U.S. election polls to tighten. This has not only affected the peso but has begun affecting the Brazilian real as well. Though EM currencies have outperformed the dollar over the past year, this past week the peso and real have dragged down EM market currencies as a whole. The peso was down 1.7% after an ABC/Washington Post poll showed Trump ahead of Clinton by one-percent. Additionally, the premium that investor demand to hold EM bonds has widen 3 basis points to 344 according to JPMorgan Chase & Co. indexes. This high correlation between currencies and the U.S. elections shows how weak global assets are to the U.S. elections. Therefore, many investors are beginning to believe that a Trump presidency would mean the Federal Reserve would not raise interest rates at the end of the year.
Venezuela's Bolivar Begins to Further Collapse on the Black Market 
Further south, in the socialist nation of Venezuela, the currency has begun to experience a further decline, falling 28% in October alone. In October, the bolivar had lost almost a third of its value against the U.S. dollar, as global energy prices and domestic pressures begin to take a heavier toll on the nation. The currency has continued to fall through November 1st, 2016, reaching a loss of 50% over the past year against the USD. Though Venezuela's government has two official currency exchange rates, most investors use the black market exchange rate, as an implicit rate to trade for goods and services around the globe with the bolivar. The main reason for the decline are that people in Venezuela are scared of the current political situation, from anti-government riots to scarcity in basic necessities such as food and clothing.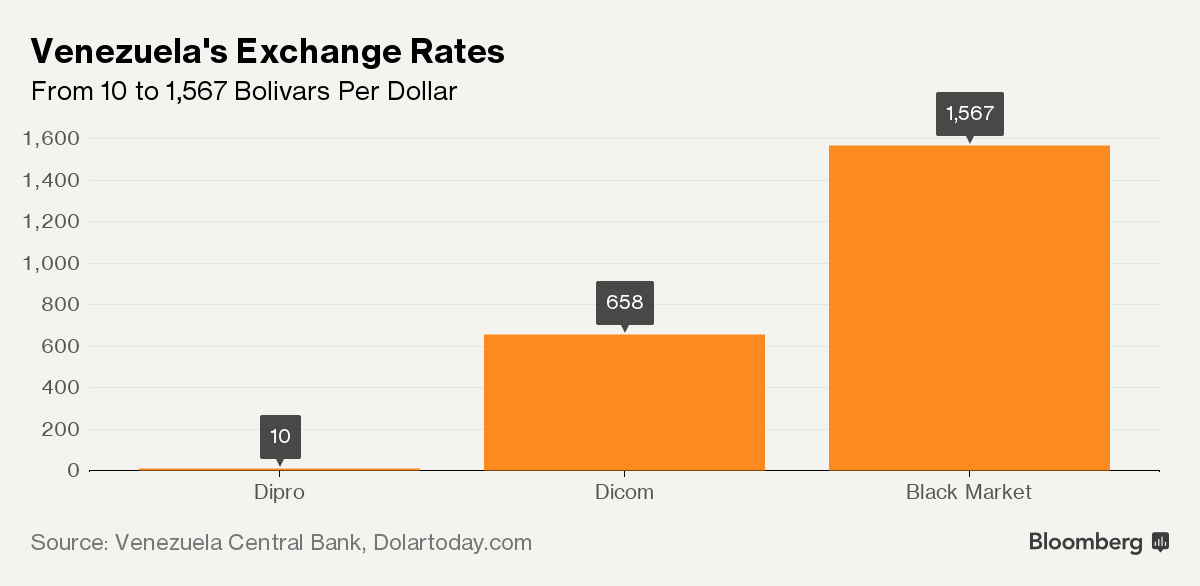 Keep checking for more currency updates. For full currency forecasts and investment advice by our state of the art algorithm click here.