Currency News: Emerging Market Currencies Decline As The Dollar Continues To Appreciate
Currency News
Earlier today, the dollar hit a 14-year high as strong economic reports renewed investor optimism in the U.S. economy and expectations for further Fed rate hikes. Though the animalistic spirit for the U.S. economy has greatly risen, emerging markets as a basket of currencies have declined.
Mexico's peso has further declined as a result of president-elect Trump's pressure on U.S. corporations to not move operations outside America. Earlier, Ford Motors had planned to build a $1.6 billion plant in Mexico, but not has put a halt on those plans amidst strong pressure from Trump, who has been pressuring large U.S. corporations to keep their operations domestically.
It is going to be a choppy ride as the market and press get to understand the new administration's policy agenda," said Andrew Stanners, an investment manager at Aberdeen Asset Management, which has $11 billion in emerging-market debt.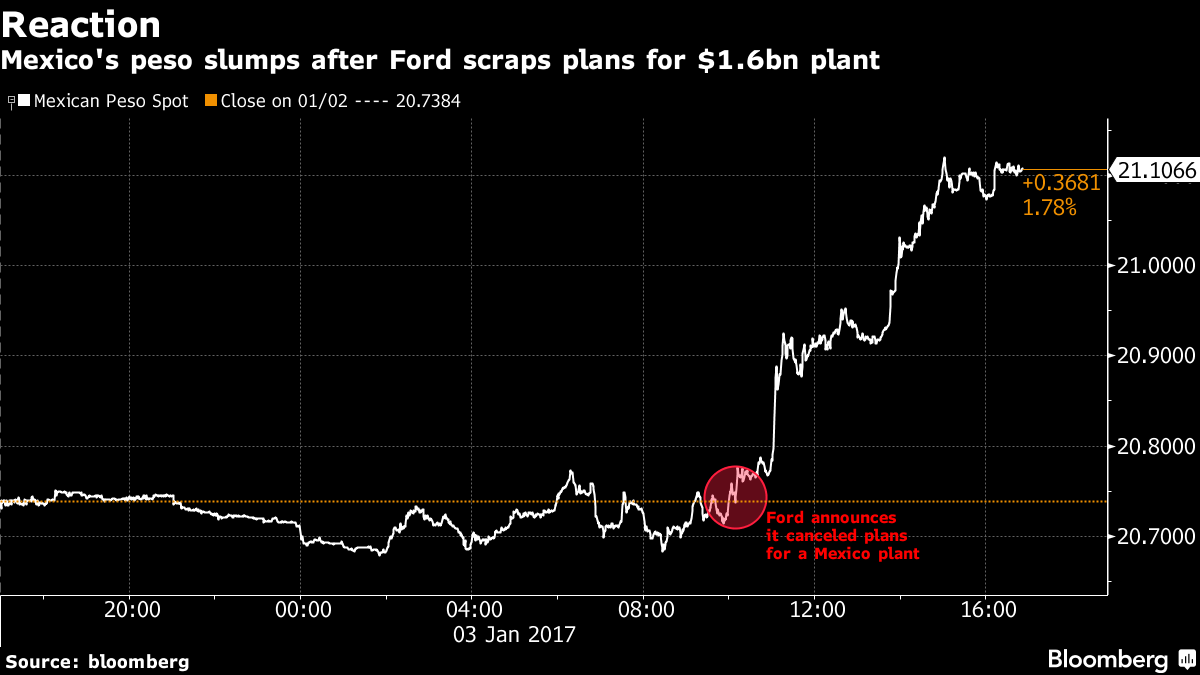 Additionally, the Turkish lira had continued to fall after new terrorist attacks in Turkey causing further uncertainty and higher capital outflow in the economy. Inflation in Turkey as well rose by 1.4% in December, which was greater than expected, fueling a further decline as well. Yesterday, the lira had depreciated to 3.6042 against the dollar, a record low. Hyperinflation, along with negative economic growth have caused the lira to fall and be the world's worst performing currency against the dollar this year.
"Market participants are looking for signs that the central bank is taking the inflation threat seriously," Henrik Gullberg, an emerging-market strategist at Nomura International Plc in London, said by e-mail. "Lira will continue to sell off on bad news like the terrible terror attack, whilst not appreciating back when sentiment is more supportive."
Keep checking for more currency updates. For full currency forecasts and investment advice by our state of the art algorithm click here.